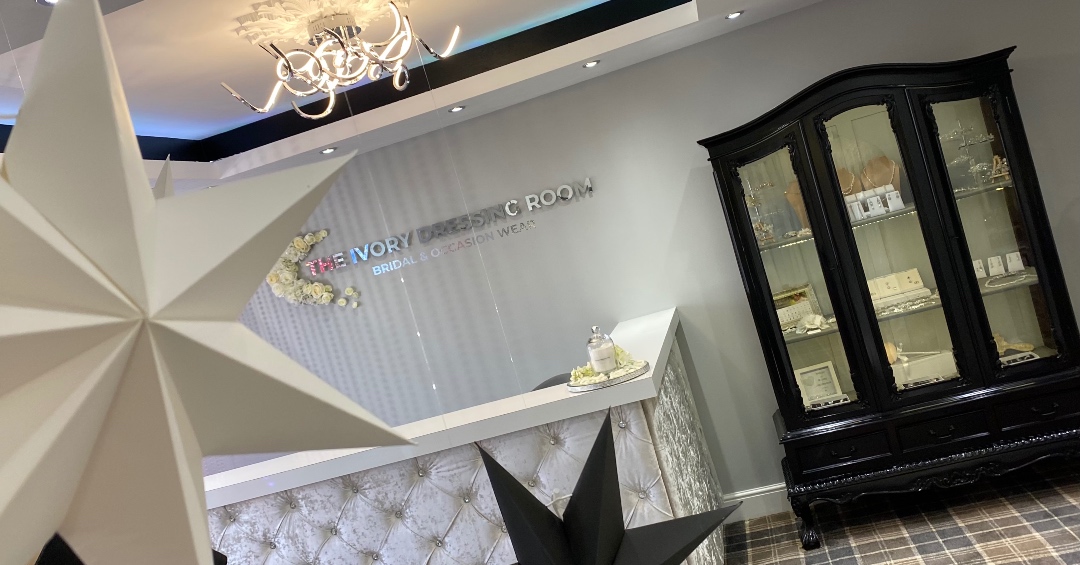 Our Top Tips
For Buying The Perfect Wedding Dress
When to start looking for your wedding dress?
We recommend you start wedding dress shopping around a year before your big day as you will need time to look around and get a feel for what style of dress you love the most. Wedding dresses take approximately 4-5 months to be made and you will need time to have fittings and alterations once it arrives in the store so we would recommend not leaving it too late. If you are working to a tighter deadline please don't worry as rush order can be arranged with all of our designers should they be required and we have a large selection of gowns which we are able to sell off-the-rail.
Appointments
We do advise that you book an appointment in advance to avoid disappointment. Our diary does book up several weeks in advance, especially for Saturdays and we love to be able to give you the personal appointment that you deserve. To book an appointment you can call us on 01253 400 973 or send us an inbox message on our Facebook, Instagram or Twitter pages.
Price range
Our gowns range in price from £645 to around £2500 with most being around the £1000-1300 mark. We are constantly refreshing our stock so we are able to sell gowns off-the-rail for a discounted price.
Alterations
Our gown prices do not include alterations. Unlike some bridal shops, we don't offer a set price for alterations as we don't believe this is fair to brides when you could be paying for something that doesn't need much alteration. Instead, we quote you a price based on exactly what is required for your dress. When your dress arrives in store our seamstress will be present at your first fitting to discuss your alteration requirements with you and give you a price there and then. This means you are just paying for what is being altered, nothing more!
Appointment Times
A bridal appointment can last between 1.5 and 2 hours. We want you to enjoy your appointment as much as possible so we always allow 2 hours to be safe so that you don't feel rushed into making a decision if you find your dream dress.
What to bring
When you come to your first bridal appointment you do not need to bring anything with you, just yourself and your loved ones! We would advise where possible to wear a white or nude coloured bra, preferably strapless if you have one so that you can best visualise what the dresses will look like if you were wearing it on your big day. We have bridal shoes from sizes 3-8 that you can wear for height and posture whilst trying on the gowns but these are not essential if you'd prefer to wear your own or flats.
Who to bring
Were encourage you to bring people with you to your appointment who you value their opinions to help you make the right dress choice. This may be your mum, mother-in-law to be, sisters, close friend or more! We would encourage you not to bring too many guests with you as sometimes too many opinions can confuse the bride about what she really wants.
Style of dress
Do you need to know the style of dress you're looking for? Absolutely not, we are here to help you and guide you through all the different silhouettes of bridal gowns in your appointment. We advise keeping an open mind to the different styles, we may suggest gowns to you that you may not like on the hanger but may love it when you try it on. Most brides to have never tried on a wedding dress when they come into our store and you have nothing to lose trying something that you don't think you would normally go for, it could be THE dress
Accessories
In your bridal appointment, we will discuss with you your feelings on veils and accessories and based on the dresses that you try on we will select veils and accessories for you to try to compliment each gown perfectly! This helps you and your loved ones to visualise your wedding day look before you make your final decision on your gown!
Changes
When you order your dress it will be a long time until you see the gown again when your dress comes in stock and it is common for brides to doubt their choice or forget what their dress is like. This is a perfectly normal feeling and we would encourage you not to worry about this when you come back to try your dress on when it arrives in store brides usually fall in love with the dress all over again!
Sample Dresses
A sample dress is a gown that is used to try on in our store. Our sample gowns range from a UK size 10 up to a size 26 and we are able to sell sample gowns off-the-rail if you are not able to order a dress in time for your big day.
Change of dress size
Most brides say to us they are wanting to lose weight before their wedding day, whether it be a couple of pounds or several stone. When ordering your gown we would always recommend ordering the size that fits you at that time. We have a really good team of seamstresses who are able to alter the dress should you lose weight prior to your big day. If you are planning to lose a lot of weight and have the time to delay ordering your gown we are happy for you to come back and be measured at a later date prior to us placing your order with the supplier.
Nothing fits!
Our sample gowns range from a UK size 10 up to size 26. We would love to be able to stock every gown in every size but this just isn't possible. When selecting our gowns we try to select a wide range of sizes which will best compliment each specific gown so that there is something for brides of every shape and size to try. Don't worry about the samples not fitting, we are able to add panels of material to the back if a gown is too small and clip a larger gown in to show you how it would look in the right size for your silhouette!